Broncos Superbowl XXXIII Pictures

Here are some great pictures from the Superbowl victors after the games and during the post games celebration. If you want to be magically transported back in time to past seasons, click here.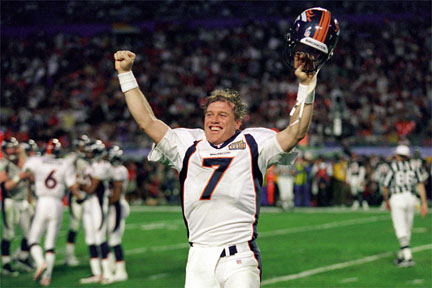 The backbone of the entire Broncos team is John Elway. Last year was his first Superbowl win, due to his excellent supporting cast. . .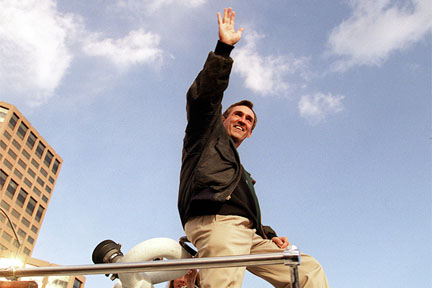 . . . and coach Mike Shanahan, seen here celebrating during the Broncos' welcoming parade after the Superbowl.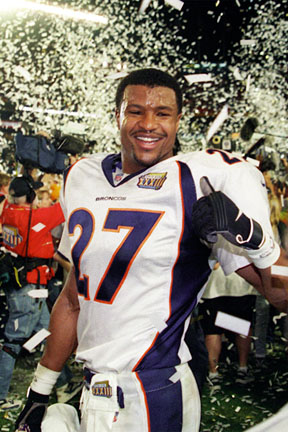 Steve Atwater and Ray Crockett (below) are two of the Broncos' best defensive players. Though many critics claimed that the Broncos woul dhave a difficult time defeating the Falcons with their less-than-adequate defense, the Broncos proved their critics wrong by allowing few scores by Reeves' team.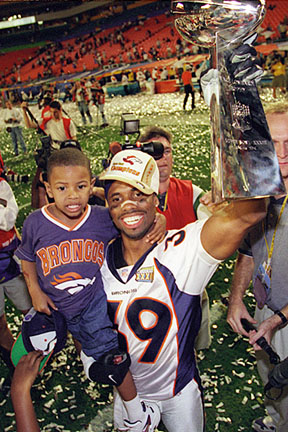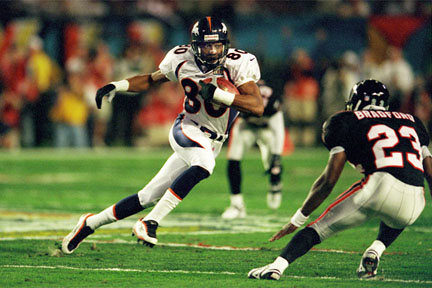 Rod Smith was blessed by karma this year, because he was basically shut out of Superbowl 97 in spite of (or perhaps because of) his amazing season. This year he was not the leading receiver in terms of scoring, and he was able to impress himself upon Superbowl 33 with the longest run of the game. McCaffrey, the Broncos' leading scorer throughout the 98 season, was unfortunately placed in the same position Smith occupied in the 97 Superbowl during the 98 Superbowl.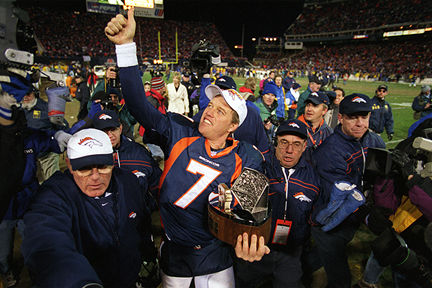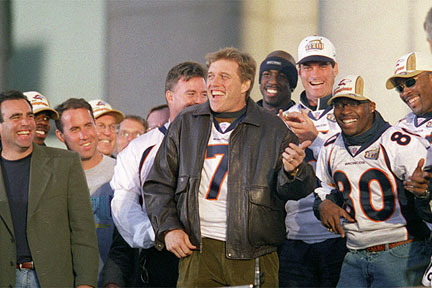 Back to BroncosLuver homepage